Alfa Radio 96 FM Top 5
THIS WEEK'S TOP 5 SONGS @ ALFA RADIO


Alfa Radio 96 FM Powerplay Song
Alfa Radio 96 FM Powerplay Song
LIVA K FEAT. DCOVERZ - LOVE

Alfa Radio 96 FM Powerplay Song
Make sure you have at least Flash Player 7. If not,please download.
Welcome to Alfa Radio site
| | | | |
| --- | --- | --- | --- |
| Οι απίστευτες αμοιβές των «μισοξεχασμένων» καλλιτεχνών | | | |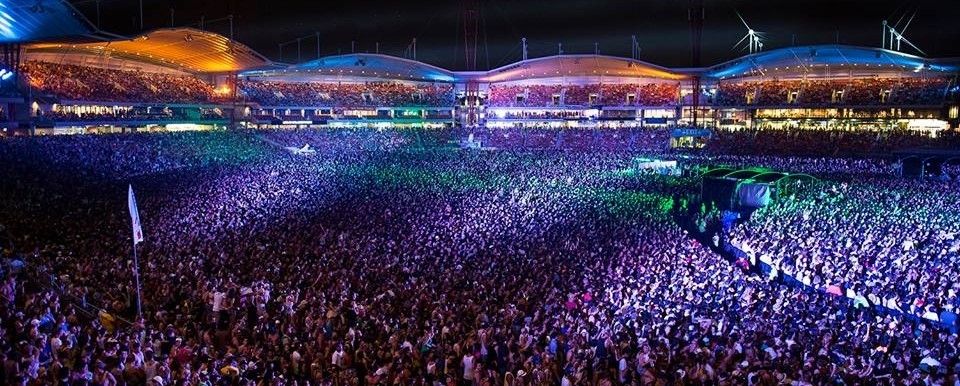 Σύμφωνα με δημοσίευμα του οικονομολόγου Jason Murphy στο News.com.au, εξωπραγματικά είναι τα ποσά που ζητούν για εμφανίσεις στην Αυστραλία οι πάλαι ποτέ rock αστέρες των '90s.
Αφορμή για το δημοσίευμα είναι μια σειρά από μεγάλα φεστιβάλ στην Αυστραλία που κατεβάζουν ρολά, με τελευταίο το Soundwave Festival να ακυρώνει ό,τι είχε ετοιμάσει για το 2016 και να ανακοινώνει πως θα σταματήσει να υπάρχει.
Οι Smashing Pumpkins ήταν το συγκρότημα...
Read more
«
Έναρξη
Προηγούμενο
1
2
Επόμενο
Τέλος
»
Σελίδα 2 από 2
Alfa Radio 96 Chat
Latest Message:
1 week, 1 day ago
ALFA RADIO :

POWER PLAY ΕΒΔΟΜΑΔΑΣ (ΑΠΟ 18/9/17):"There's Nothing Holdin' Me Back"-Shawn Mendes

ALFA RADIO :

TOP-5 (16-23/9): 1)UNFORGETTABLE-FRENCH MONTANA (Feat. Swae Lee) 2)WILD THOUGHTS-DJ KHALED (Feat. RIHANNA, Bryson Tiller) 3)24K MAGIC-BRUNO MARS 4)SUSPICION-LP 5)SO MANY LIES-IAN IKON (Feat. MARIA ZLATANI)

Ακύλας :

Βάλτε το walk on water των 30 seconds to mars

ALFA RADIO :

POWER PLAY ΕΒΔΟΜΑΔΑΣ (ΑΠΟ 11/9/17):"Feels"-Calvin Harris (Feat. Pharrell Williams, Katy Perry, Big Sean)

ALFA RADIO :

TOP-5 (9-16/9): 1)UNFORGETTABLE-FRENCH MONTANA (Feat. Swae Lee) 2)24K MAGIC-BRUNO MARS 3)SUSPICION-LP 4)DESPACITO-LUIS FONSI & DADDY YANKEE 5)WILD THOUGHTS-DJ KHALED (Feat. RIHANNA, Bryson Tiller)

ALFA RADIO :

OK..

LapiGaming© :

Θέλω ένα τραγούδι του Coldplay. Για παράδειγμα το Hypnotized, το Scientist, το Paradise ή το Something Just Like This παρακαλώ. Σας ευχαριστώ!!!

ALFA RADIO :

POWER PLAY ΕΒΔΟΜΑΔΑΣ (ΑΠΟ 29/8/17):"Thinking of You"-ELIAS

ALFA RADIO :

POWER PLAY ΕΒΔΟΜΑΔΑΣ (ΑΠΟ 21/8/17):"Summer Lovers"-2013-Monsieur Minimal

ALFA RADIO :

TOP-5 (19-26/8): 1)DESPACITO-LUIS FONSI & DADDY YANKEE 2)24K MAGIC-BRUNO MARS 3)SUSPICION-LP 4)UNFORGETTABLE-FRENCH MONTANA (Feat. Swae Lee) 5)SECRETS-THE WEEKND
Αρχείο